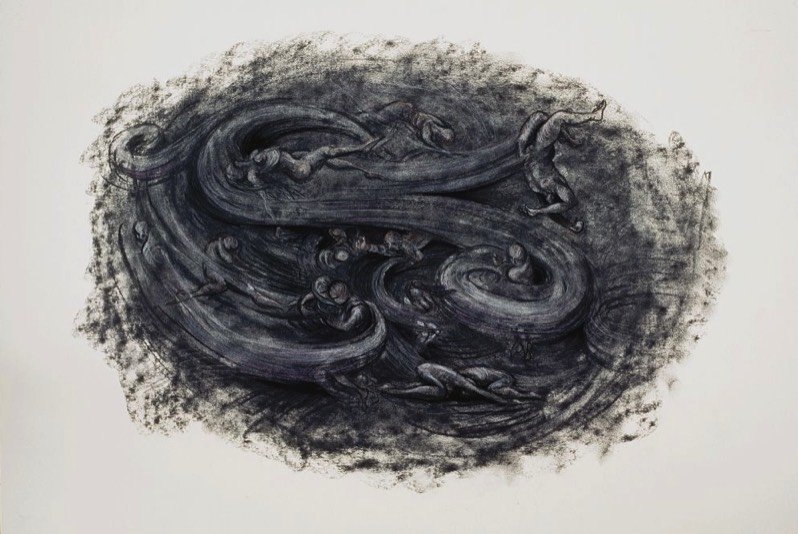 Canto V - The Carnal
Upon the Warring Winds
" I came to a place stripped bare of every light
and roaming on the naked dark like seas
wracked by a war of winds. Their hellish flight

of storm and counter-storm through time forgone,
sweeps the souls of the damned before its charge.
Whirling and battering it drives them on…"
— Translation by John Ciardi
Click Image to see Detail Slideshow